The whole PANTS campaign for children has been in the background of our lives a while now. On the wall outside the midwife office,  posters up in the hallway at nursery and on the pin boards at the children centre where we spent many years at play groups.
Obviously, at your midwife appointments, or with your eighteen month old, talking about anything other than urine samples or Bing (in that order, respectively) isn't really on the agenda.
And yet, now we are on the dawn of having a six year old on our hands, I've come to think perhaps now might be the time to start talking a few child appropriate conversations about private parts, saying no to potential physical advances, and keeping safe, with our daughter.
After all, now she is not with us 100% of the time any more. She goes to school, gymnastics, runs around playing out of my sight with her friends, and the days of sleepovers aren't too far away.
And whilst as parents, we can all hope and pray this toolkit is never needed. But as the light shines on more and more inappropriate conduct against women in the media, I feel compelled to armour my daughters with the right messages from an early age. No means no. Some secrets are not for keeping, and your body belong to you.
Unsure about how to approach the subject, after seeing an ad on TV, I had a quick google on PANTS and what it's all about, and found the NSPCC website. It's  incredibly helpful; there are guides for parents, packs for kids, games, videos, FAQ's the whole lot.
What I realised after reading through the website is that for a six year old, they don't need to know about sex or bad people. The simple facts are all they need – No means no, private parts belong to you, and the difference between good and bad secrets. Bad secrets must be told to someone you trust. The PANTS rule is simple, easy to remember and totally on a child's level to understand.
The girls were peeking over my shoulder, and spotted Pantosaurus. The colourful, friendly little character created by the NSPCC to engage with children – and it worked perfectly!
We hit play on the Pantosaurus video and the girls LOVED watching and singing along to a light hearted video all about Pantosaurus and his private parts belonging to him. The hook line 'If someone asks to see or touch what's underneath your pants, just tell them NO'.
The tune is a little bit too catchy and we were all singing the chorus for days…
'What's in your pants belong only to you, your pants cover up your private parts. What's in your pants belong only to you, if someone asks to see them tell them NO.'
You really need to see it to hear the (EXTREMELY) catchy tune. Good luck in trying to get it out of your head – you'll be singing it in your head at work, at the post office and in the detergent aisle of Sainsburys.
I feel pretty pleased that as a parent we have navigated the first hurdle. Through the NSPCC site I feel confident in the type of language to use, and the approach that's suitable for little kids without freaking them out. I even overheard the girls chatting a week or so after watching the video and my six year old telling her three year old that her private parts were hers (as she streaked through the house at bathtime screaming "butt butt").
We can't be with our children to protect them all the time, but by empowering them with the right knowledge, we can help prevent abuse and keep them safe from any physical threats.
I'm glad we talked PANTS in our house – is it time for you to talk PANTS with your kids too?
x MMT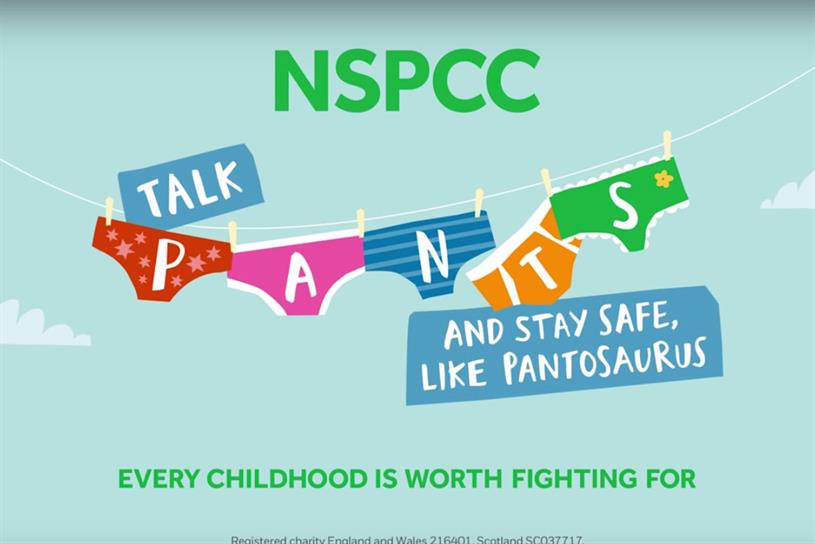 (Visited 89 times, 1 visits today)