As we have just started a new school year, perhaps it's the time for you to have allowed your child to take a mobile phone or tablet to school. There are plenty of reasons this make sense – the ability to call you, for pick up purposes, to access homework, to keep up with their friends or even because they've been pleading with you for years.

Preparing them for a digital device responsibly
Given my own children are five and two clearly we are a long way from independent use of mobile technology. Yet, that time will come around soon and with so much in the media about online safety for children, it's worth starting with a clear message from the very beginning.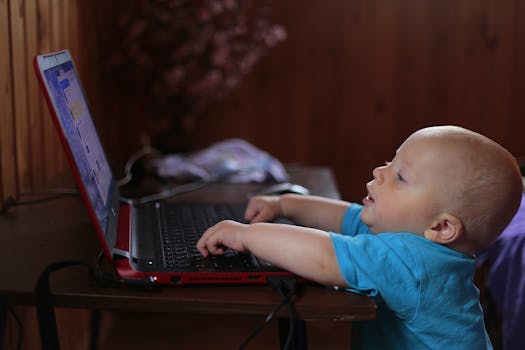 It's surprising how much information is picked up from a very young age, even without directly educating kids – my own daughter muttered something to me about Instagram recently and I had to double take – who knew that she had any idea what that even is.
And so, the day will come, as it has for many kids in the primary school playground that they will perhaps have a mobile device of their own, and the internet will be at their disposal.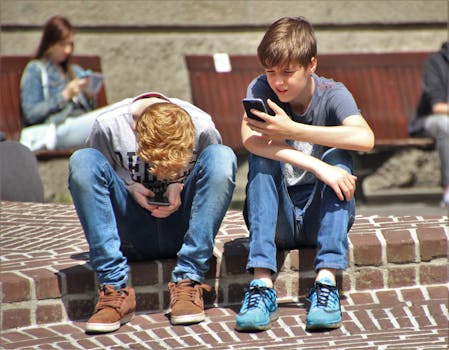 Supervised access
Although we have never encouraged excessive tablet use, it's come about that our daughters homework now regularly requires her to access websites, so there really is no stopping her now she has discovered the internet (and recently, You Tube,  or more specifically The Crazy Frog).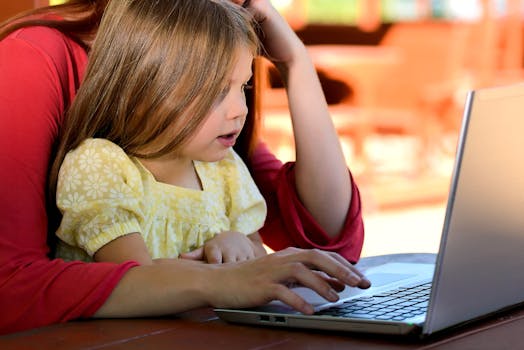 At age five, she has an understanding of being able to search for things, buy things and even send messages to family using mobile applications like WhatsApp.
Although we have prided ourselves on our children's total lack of interest and awareness of online games, at just age five, year one of school, that decision has been made for us and it's now a key part of her education syllabus.
These early stages of understanding technology and communication will of course become the building blocks that allow her to go online and communicate with her own network as she grows into a young adult. But for now, the access is always entirely supervised.
We will of course continue to monitor use of the internet at home and have a 'no computers upstairs' policy for as long as we can, so that internet use remains an open and social part of our day to day lives. But, with so many devices being mobile by design, that's bound to come with a struggle as they get into the early teenage years.
Unsupervised access
Of course there will be a time when the children are old enough to work or play online alone – whether through a mobile device or on a PC or tablet at home. We can only hope that when that time comes the right infrastructure is in place to protect the girls from the darker side of the internet, without holding them back from its endless possibilities.
The school of course supports safe use of technology for its pupils, and all mobile phones are currently collected and held by teachers from the start of day until end of day which is a reassuring policy for parents. After all, no one wants an expensive piece of kit to 'get lost' at school.
Talking
Even at this early stage, we have ensured our daughter understands when to ask for help and what's off limits. As she grows and wants to explore further we will begin the critical conversations surrounding online security in an age appropriate manner.
We will of course instil the crucial lessons in never giving away your name or location to anyone online, and never sending photos of herself to anyone. The chilling tales have haunted us all as parents and of course growing up in an age of such accessible social communication comes with terrifying consequences.
As the girls grow up the importance of feeling that they can talk to us will become all the more important. Perhaps they might find themselves in a situation that makes them uncomfortable, or they may feel upset or concerned about something they have seen. It is imperative that they know that they can always open up to you and ask for support, advice or help.
Age limits
Although a blogger, I am not a Facebook account holder and have always been careful about what I share of my children's identity online. Therefore, I have pretty high security expectations as to when we as parents will allow our kids to be free on social media as individuals. Ultimately, this will come down to when they seem mature enough and have passed the recommended age limits. The day scares me, I won't lie!
Progress
Whatever fears we may have, ultimately, the digital era is here and trying to stop it is like trying to ebb the flowing tide. As parents we need to move forward in an informed and responsible manner, with an open communication channel which our children respect. Trusting them to be responsible, yet understanding their immature judgement may need close guidance is a tricky balance.
Sometimes it may mean recognising subtle changes in their behaviour and trusting your instinct that something doesn't seem right. Allow them an opportunity to feel comfortable and safe to open up and know that you respect their right to privacy, but you are here to be trusted with anything too.
The right toolkit
Even the most clueless of parents (hello) need to start somewhere. There are plenty of online guides to read when the time comes – try the www.gov.uk site or NSPCC advice pages. In addition plenty of informative parenting blogs focusing on teens have covered this topic (www.justsayingmum.com).
In addition, make sure you have the right technology settings– smart phones have geo-tracking turned off, online security measures are in place, parental controls are utilised and privacy settings are appropriate. One way that parents can make sure their children are using their devices safely is by using online security services like Kaspersky Security Cloud. Kaspersky offers a Family Package which notifies parents about suspicious activities and provides them with summaries of what their kids search, see and share. This allows parents to monitor their children's online activity to ensure that they are using their devices safely and securely.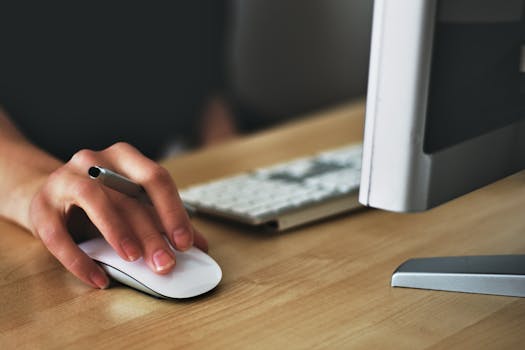 Talk to your mobile phone, digital TV or internet provider to find out how to put the right controls in place – and be aware that connecting a mobile device to a different wifi can affect what your child is able to view.
Also, whilst we may not be of celeb status, the media has shown us how easy it is to be hacked by failing to change passwords from default settings – and avoid passwords based on names, birthdays and pets as it's the first place a hacker will start.
Boundaries
As well as open communication and the right IT solution, it's imperative to monitor your child's time online and set realistic boundaries. Just as schools will do – there is a time and a place for technology free moments, so as a family we will be embracing this too. Mealtimes, movie nights, days out…
Be a role model
Ultimately, as with all life lessons, our kids eyes are on us at all times so we should be setting a standard for them to follow. I know I'm no perfect parent here, but do I want a future where we have two girls glued to their phones all evening? Absolutely not – so we better pull our socks up and stop doing exactly that too!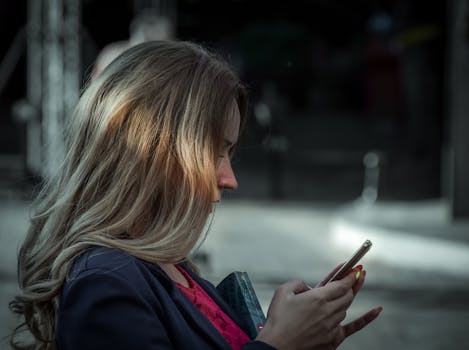 Kids are not silly, and whilst you are scrolling, reading, sharing away they are watching you engrossed in something that is not visible to them. And yet, your emotions are completely visible. Your lack of engagement to the actual surroundings, your sadness, intensity, vacant mind are all perfectly on display to your kids, yet they are not in on the action, whatever it is you are experiencing. It's not a nice thought to imagine them staring up at you whilst you are zoned out, but it's true, so keep those scrolling moments to a minimum, and get down to their level and pay them the attention they need to feel that you are there with them.
What advice do you have for maintaining online safety – do you have any recommended sources for how to tackle this tricky subject?
X MMT
Disclosure: This is a collaborative post
(Visited 108 times, 1 visits today)